Topics
Population and society
Uusimaa has historical migration loss to other parts of Finland in 2021
Statistics:
Reference period:
2021
Published:
Next release:
Publication type:
release
According to Statistics Finland, the region of Uusimaa historically lost its population as migration loss to other parts of Finland in 2021. This is the first time in at least 70 years. The net migration between regions for Uusimaa was -2,461 persons.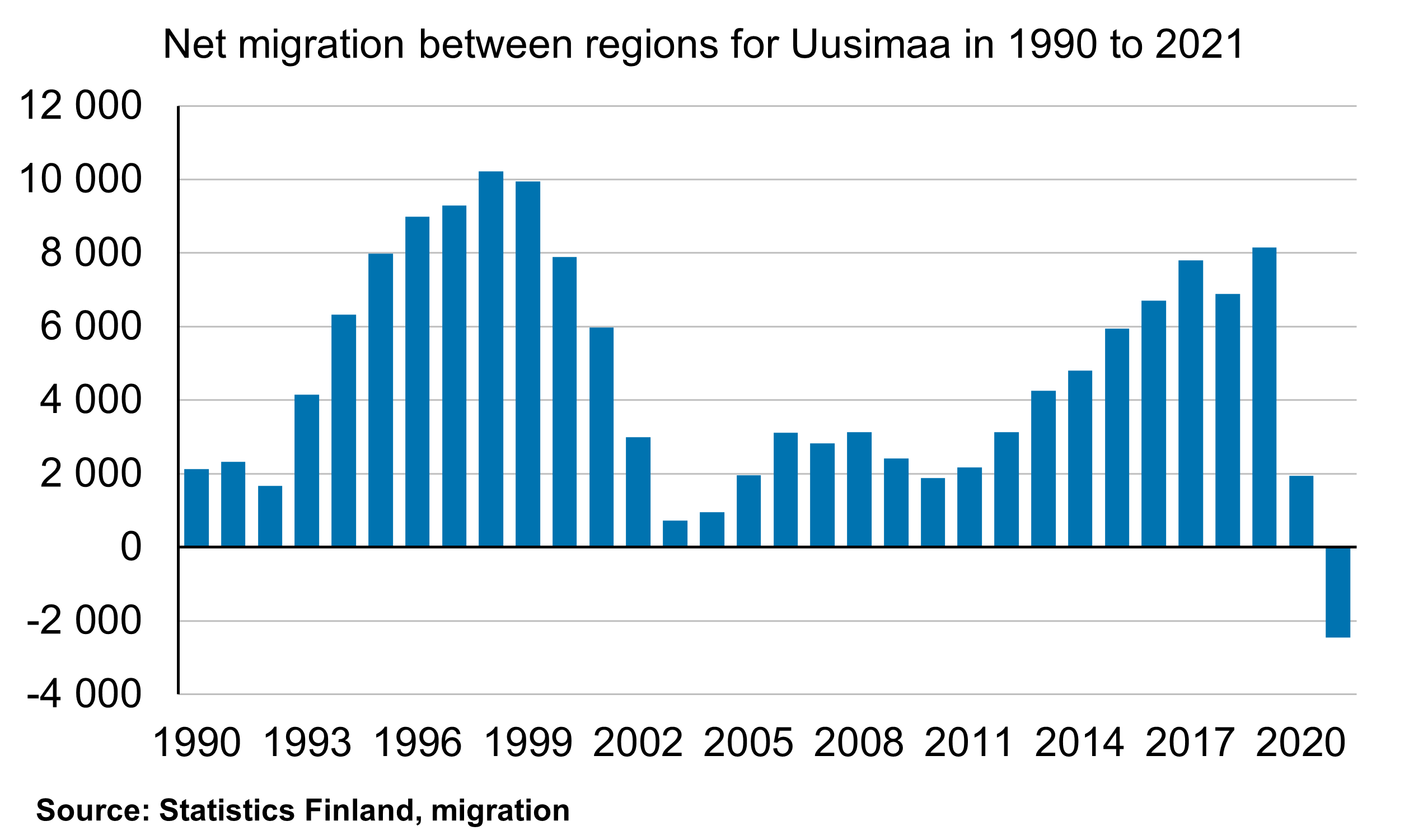 Key points
Uusimaa has historical migration loss to other parts of Finland.

Lapland received migration gain from other parts of Finland for the first time since 1962.

As many as 127 municipalities received intermunicipal migration gain.

Finland's migration gain was highest in over 30 years in 2021. Migration gain from outside the EU grew.

Migration gain was highest from Russia, Ukraine and Estonia.
Database tables
Database tables related to this release
Statistical experts
Juhana Nordberg
Senior Statistician
029 551 3051
Head of Department in charge